Conquering the Mighty Mount Kenya: A 6-Day Trekking Adventure
Introduction:
Embarking on a 6-day trek to the summit of Mount Kenya is a thrilling adventure that offers stunning landscapes, challenging trails, and the opportunity to conquer the second-highest peak in Africa. Join me on this epic journey as we navigate through dense forests, traverse rugged terrains, and experience the awe-inspiring beauty of Mount Kenya.
Day 1: Nairobi to Nanyuki and Sirimon Gate (2,600m)
Our adventure begins in Nairobi, where we meet our guides and embark on a scenic drive to Nanyuki. We make our way to the Sirimon Gate, the starting point of our trek. As we enter the forest, we are greeted by a lush canopy of trees, vibrant birdlife, and occasional glimpses of wildlife. We hike to the first campsite at an altitude of 2,600 meters, where we rest and prepare for the days ahead.
Day 2: Sirimon Gate to Old Moses Camp (3,300m)
We continue our ascent through the montane forest, gradually gaining altitude. The trail becomes steeper as we enter the moorland zone, offering breathtaking views of the surrounding valleys and peaks. Our destination for the day is the Old Moses Camp, situated at 3,300 meters. Here, we rest, acclimatize, and enjoy the serene beauty of our surroundings.
Day 3: Old Moses Camp to Shipton's Camp (4,200m)
After a hearty breakfast, we set off towards Shipton's Camp. The trail takes us through the fascinating Mackinder's Valley, characterized by unique vegetation and towering peaks. As we climb higher, we enter the alpine zone, where the air becomes crisper and the landscape more dramatic. We arrive at Shipton's Camp, our basecamp for the summit attempt, located at an altitude of 4,200 meters.
Day 4: Acclimatization and Exploration
To ensure a successful summit attempt, we spend a day at Shipton's Camp for acclimatization and exploration. We embark on a scenic hike to the Kami Hut, offering panoramic views of the surrounding peaks and glaciers. This allows our bodies to adjust to the high altitude and prepares us for the challenging ascent. We return to Shipton's Camp for rest and final preparations.
Day 5: Summit Day – Lenana Peak (4,985m) and Descend to Mintos Hut (4,300m)
Today is the pinnacle of our journey as we aim to reach the summit of Point Lenana. We start our ascent in the early morning hours, navigating through rocky terrain and icy slopes. The final stretch to the summit requires determination and perseverance, but the breathtaking sunrise and panoramic views from the top are absolutely worth it. After celebrating our achievement, we descend to Mintos Hut for a well-deserved rest.
Day 6: Mintos Hut to Chogoria Gate and Nairobi
On our final day, we descend through the beautiful Chogoria Route, characterized by bamboo forests, moorlands, and cascading waterfalls. We make our way to the Chogoria Gate, where we bid farewell to Mount Kenya. We then drive back to Nairobi, reflecting on the incredible journey we have undertaken and cherishing the memories of our conquest.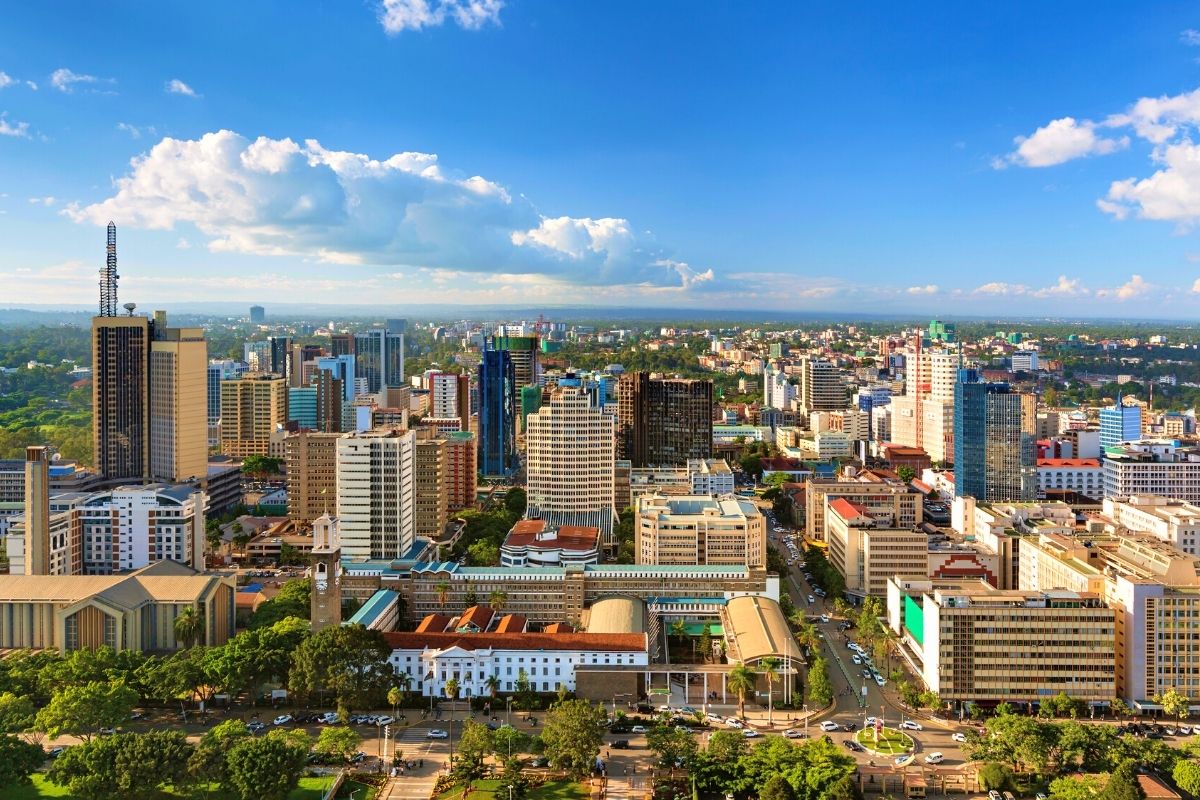 Conclusion:
Embarking on a 6-day trek to Mount Kenya is a challenging and rewarding adventure that allows you to immerse yourself in the natural beauty of this majestic peak. From the dense forests and moorlands to the alpine zone and icy glaciers, every step offers a unique experience and a sense of accomplishment. Standing on the summit of Point Lenana, gazing at the breathtaking vistas, is a moment that will stay with you forever. This Mount Kenya trek promises unforgettable memories, personal growth, and a deep appreciation for the wonders of nature. So, lace up your boots, embrace the challenge, and embark on an extraordinary journey to conquer the mighty Mount Kenya.